Our German courses funded by the BaMF

Integration course in Nuremberg (BaMF)


Current information on the Corona crisis

Dear course participants*in our integration courses,
due to an official order, our German integration courses sponsored by the BaMF are interrupted until at least June 30. Unfortunately, no new courses may start until this date. You will not suffer any disadvantages due to the course interruption. Only the planned end of the course will be postponed accordingly.
During the closing time, we invite you to continue to participate in the language lessons online in our virtual classrooms free of charge.

We will continue to keep you up to date and inform you about new developments.
Please stay healthy !
Language is the key to integration. If you want to live in Germany, it is important to learn the German language. Knowledge of German makes all areas of your everyday life in Germany easier: finding a job, filling out applications, supporting your children and social life.

An integration course in Nuremberg offers German lessons and a first orientation guide for life in Germany. In the course you will not only learn the German language, but also learn a lot about the history, culture and legal system of Germany. The combination of language course and orientation aid makes the integration course an important first step for your further life in Germany.

Every year, hundreds of participants from a variety of different countries attend an integration course at the linguademia Language Center in Nuremberg. The success rate of our course participants is far above the national average year after year.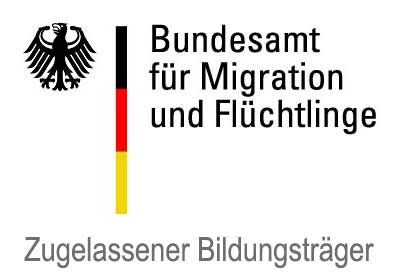 Funded by the Federal Office for Migration and Refugees (BaMF)

0911 240 56 21

Personal advisory service in German, English and
many other languages
Integration course at linguademia

Your advantages at one glance

Personal advisory service in German and English and many other languages
Pleasant, trusting atmosphere
Qualified native speaker, multicultural language trainers

Owner-managed family business - short decision-making paths
Final exams with above-average success rate
Central location of our language center next to the Nuremberg main station
Funded by the Federal Office for Migration and Refugees (BaMF)
How does the integration course in Nuremberg work?
Course scope
Language course with 600 units, consisting of six course modules of 100 units each and the
Orientation course "Living in Germany", a course module of 100 units
Course completion
Course types
What are the conditions of participation?
Foreign citizens who fulfil one of the two conditions for participation can take part in an integration course in Nuremberg sponsored by the Federal Office for Migration and Refugees (BaMF): You are entitled to participate or you are obliged to participate.

Eligibility
If you meet the following requirements, you are legally entitled to attend the integration course:

- You have received your residence title as of January 1, 2005.

- You live permanently in Germany.

- You have received a residence permit for the first time for one of the following reasons:
for earning purposes as an employee
for the purpose of family reunification
for humanitarian reasons
as long-term resident according to § 38a Residence Act (AufenthG)
Alternatively,
You are staying in Germany permanently and have received a settlement permit for the first time in accordance with § 23 (2) of the Residence Act.
Obligation to participate
When issuing your residence permit, the Immigration Office may determine that you are obliged to attend an integration course. This is the case under the following conditions:
You received your residence permit after 1 January 2005.
You have no basic knowledge of German (at least level A1) and cannot communicate in German in a sufficient way.
You will receive unemployment benefit II and will be required to attend an integration course by the office from which you receive unemployment benefit II.
When and where do the integration courses take place?
Our integration courses take place in our Language Centre next to Nuremberg Central Station. Our language school is easily accessible by public transport from the entire Nuremberg city area.

The integration courses take place at the following times:
in the morning (Monday - Friday),
in the afternoon (Monday - Friday),
in the evening (3 or 4 evenings per week),
on weekends (Saturday and Sunday).
What does an integration course in Nuremberg cost?
Eligible participants of the integration course can take advantage of the support provided by the Federal Office for Migration and Refugees (BaMF). Under special circumstances, for example if you are receiving unemployment benefit II or social welfare or if you find it difficult to pay because of your economic situation, you can apply for exemption from costs.

Non-eligible participants are also welcome at linguademia and can participate in the integration courses. In this case, the support of the BaMF is not applicable.

The costs at a glance:
When does the next course module start?

At linguademia new integration courses or course modules start regularly. Simply contact us by e-mail, telephone or in person to find out when the next course or module starts. We are looking forward to your request.
+49 911 240 56 21

Personal advisory service in German, English
and many other languages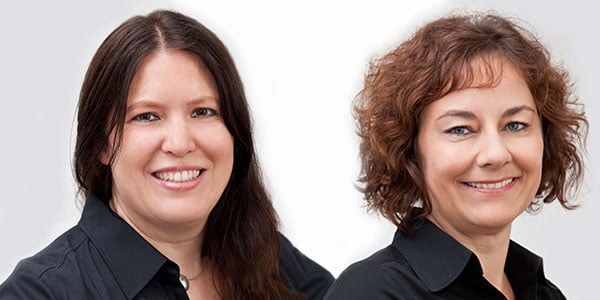 Your personal
contact persons
Please contact our advisors:

Sonja Höllein and Simone Hoffmann

... it's all about communication.